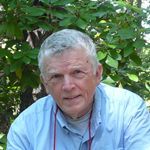 Hello, my name is Dusty Rhodes, owner of both Spirit-Mind-Body Massage and Archangel Integrative Wellness Management. I am a professional Myofascial Release & Integrative Clinical Therapist and Health Educator, licensed by the State of California (CMT, CAMTC #67448).
My medical NPI (National Provider Identification) number is 1327442.
I graduated from the 1350-hour Advanced Neuromuscular Massage Therapy and Health Educator (ANMT) training, externship and clinical practice program offered by the National Holistic Institute, A College of Massage Therapy. NHI, a nationally recognized leader, provides comprehensive, well-rounded clinically-based hands-on neuromuscular massage therapy and health educator training.
Location: Spirit-Mind-Body Massage offers its integrative MFRA/jfb, medical, clinical & orthopedic manual and energy therapy, and health education services in Lyndon Plaza, 20 South Santa Cruz Avenue, Suite 207, Los Gatos, CA, 95030, on the corner of West Main Street. My studio, Suite 207, is located inside the "Chiropractic Healing Center", on street level (200-level), by the elevator-shaft door. There is free valet parking behind the building, as well as a 3-hour parking lot across West Main Street, and nearby 2-hour street parking.
Continuing Studies: Subsequent to graduating from NHI, I have taken — and continue to take — over 500 additional hours of training and skill-building through workshops and certification programs, including such disciplines as: the John F Barnes MyoFascial Release Approach (MFRA/jfb), zero balancing (ZB), Reiki 3; functional re-integration framework (FRIF), medical massage practice (CMMP), oncology massage preferred provider (OMPP), lymphatic drainage therapy (LDT), advanced neuromuscular therapy (ANMT), applied pain science and management, burn scar (CBSMT), dermo-neuro-modulation (DNM), myoskeletal alignment techniques (MAT), cupping (dynamic, without heat), comfort touch, The Radical Remission Project, slow medicine, positional release, myofascial therapy (MFT), active myofascial therapy (AMT), reflexology, advanced sports massage, active isolated stretching (AIS), Feldenkrais, somatic re-education, muscle energy techniques, and orthopedic assessment.
My Vision: To help realize my Vision of delivering truly integrative health and medicine into your community and your life, I work with AMTA, the American Massage Therapy Association, through its California Chapter (AMTA-CA), and with AIHM, the Academy of Integrative Health and Medicine, to seek ways to bring together at The Client-Patient Healthcare Roundtable, the complementary bio-psycho-social holistic integrative and eastern healing and wellness wisdoms, and the western allopathic and osteopathic bio-medical wisdoms, with the intention to help our client-patients intelligently manage and participate in their own health and wellness.
I also own and operate The Marguerite Elizabeth Giuliano 1000 Cranes Foundation, dedicated to answering the question of how to improve health care in your community and America.
My public advocacy voice soon will become present through the Holistic Integrative Health and Medicine Advocacy Network (www.HIHMAN.net), dedicated to delivering holistic integrative health and medicine into your community and your life.
I also own and operate Choose Once Again (www.ChooseOnceAgain.info), helping you discover your way home to Source. I believe in Spiritual Pathing to foster compassionate, connected, enlightened, awakened individuals and communities. The name is inspired by "Choose Once Again", the final section in ACIM, A Course In Miracles, 3rd Edn., section T.31.VIII, beginning on — can you believe it — page 666.
I also own and operate The Applied Pain Science Institute (www.TAPSI.org), applying modern pain science to manual therapy and health education.
I am certified in First Aid, CPR and AED.
Follow me on Facebook.
Archangel — from whence ariseth such a name as this?

As I have developed my skills, understanding and clinical practice in the eastern and holistic healing modalities, I have come to believe strongly in the spiritual aspect of life and its influence on our health and wellness. Consequently, I use the phrase spirit-mind-body to acknowledge the full connection to Source, rather than the more limiting phrase mind-body. While I do believe that it is not necessary to be highly spiritual to obtain benefit from mind-body healing, I also believe that having a vital spiritual life improves your receptiveness to the full potential of spirit-mind-body healing and diminishes the possibility of having skeptical blocks. To highlight this spiritual connection, I have chosen several symbols from several spiritual wisdoms and paths.
The name derives from my use of the four principle Archangels recognized by the world's major religions: The Archangel Micha-el, The Archangel Rapha-el, The Archangel Gabri-el and The Archangel Euri-el.
The Archangel Micha-el, "One who is like God", is the leader of the archangels. His specialty is nurturing love, compassion, courage, optimism, strength, justice and loving kindness; while vanquishing fear, anxiety, hatred, weakness, evil, injustice and pessimism. Micha-el has the color blue; not all artists agree on blue. One well-known angel reader asserts that Big Mike also does computer technical support!
The Archangel Rapha-el, "God heals", is the Divine Healer, and sports the color green. Rapha-el is also the patron protector of healers and voyagers. We are indeed on a great voyage toward meaningful healthcare reform for all.
The Archangel Gabri-el, "God reveals", is the Divine Messenger, and has been seen wearing yellow, gold, copper and orange colors. Gabriella — archangels have no gender — is the patron protector of educators, speakers, entertainers.
The Archangel Euri-el, "The Light of God", is the Fountain of Divine Wisdom, and wears the color red.
All of these Archangels' characteristics and responsibilities are important to delivering truly compassionate holistic integrative health, wellness and medicine.
You can visit Archangel's and SMBmassage's website again via any of these links:
The Client-Patient Healthcare Roundtable: In order to deliver holistic integrative health and medicine into our communities and our lives, we will need love, compassion, courage and strength; we must be healers; we must educate and reach out to demonstrate and deliver the message; we must make wise choices regarding how to bring all the world's healing and wellness wisdoms together at The Client-Patient Healthcare Roundtable, all the better to help our clients actively and knowledgably manage their own health and wellness.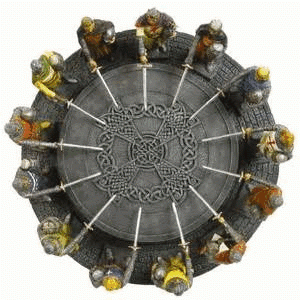 The Roundtable is a metaphor for "unity" and "equality", as symbolized by the Knights of the Roundtable in King Arthur's Court, wherein all who sat together at the Roundtable did so in Unity as Equals, even in the presence of the King.
My vision is for the practitioners of all relevant healing and wellness wisdoms to sit together in "unity" as "equals" at The Client-Patient Healthcare Roundtable, with the client-patient as King, to plan and manage together, delivering the client-patient's health and wellness as one "unified" high-performance integrative healthcare team.
My current focus is on the Greater San Francisco Bay Area, extending from Sacramento to Santa Cruz.
Namaste, Dusty Rhodes, MS, CMT, CMMP, OMPP
MyoFascial Release & Integrative Clinical Therapist
and Health Educator
email: Dusty@SMBmassage.com